Posted on Tuesday, November 28, 2023 10:11 AM
Innisfil, ON – The Town of Innisfil has launched a new resource for residents who have recently moved to Innisfil. The initiative has two components, a dedicated webpage and a welcome package that residents can pickup to learn more about the Town, complete with a "new resident checklist". These resources provide guidance to residents about what services the Town has to offer and what they need to setup to get settled in their new home.
Mayor Lynn Dollin acknowledges that, "It can be daunting to...
Posted on Monday, November 27, 2023 06:02 PM
Innisfil, ON – With the first significant snow squall of the season in tonight's forecast, the Town of Innisfil is reminding residents of the plan for snow to help navigate expected wintry conditions.
Snow squalls can result in significantly reduced visibility due to heavy and blowing snow. Residents are asked to assist snow clearing efforts by:
Adhering to the overnight winter parking restrictions in place on Innisfil's roads from midnight to 7 a.m.
Removing items such as bins, basketball nets,...
Posted on Saturday, November 25, 2023 12:00 AM
Whereas violence continues to be the greatest gender inequality rights issue for women, girls, and gender-diverse individuals; and
Whereas November is Woman Abuse Prevention Month; and
Whereas November 25th is International Day for Elimination of Violence Against Women; and
Whereas femicide rates are on the rise in Ontario, with over 46 femicides in Ontario since November 26, 2022; and
Whereas our community is committed to ending femicide and all forms of gender-based violence; and
Whereas...
Posted on Friday, November 24, 2023 08:30 AM
Take notice that the Council of the Town of Innisfil passed Development Charge By-laws No. 096-23, 097-23, 098-23, 100-23 and 101-23 on the 8th day of November, 2023, under Section 2 of the Development Charges Act, 1997 (the Act).
And take notice that any person or organization may appeal to the Ontario Land Tribunal under Section 14 of the Act, in respect of the Development Charges By-law, by filing with the Clerk of the Town of Innisfil on or before Tuesday, December 19th 2023 a notice of appeal...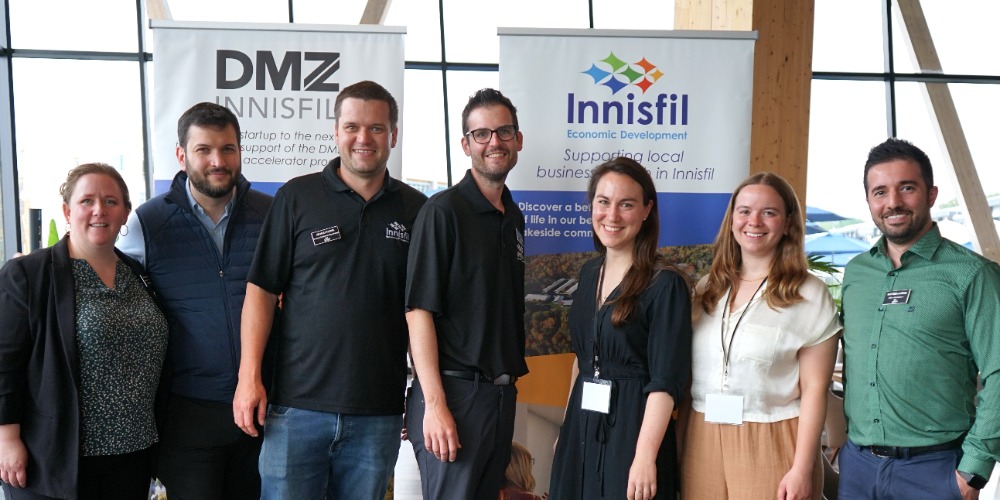 Posted on Tuesday, November 21, 2023 10:53 AM
Innisfil, ON – Local business leaders, founders and aspiring entrepreneurs are invited to learn more about business assistance programs at the Innisfil Business Support Showcase hosted by the Town of Innisfil Economic Development Office. The event will take place from 5 - 8 p.m. on December 4, 2023, at the Innisfil ideaLAB & Library, Lakeshore Branch located at 967 Innisfil Beach Road.
"Innisfil offers a range of services to support the local entrepreneurs, including the DMZ Innisfil incubator...