Posted on Wednesday, February 22, 2023 12:00 PM
The declaration of a Significant Weather Event ended on February 24, 2023 at 11:27 a.m.
Innisfil, ON – The Town of Innisfil is declaring a Significant Weather Event in response to expected inclement weather that may result in heavy snow accumulation and icy road conditions. The declaration will remain in effect until further notice.
The forecast provided by Environment and Climate Change Canada warns drivers that travel is anticipated to be hazardous due to reduced visibility and rapidly...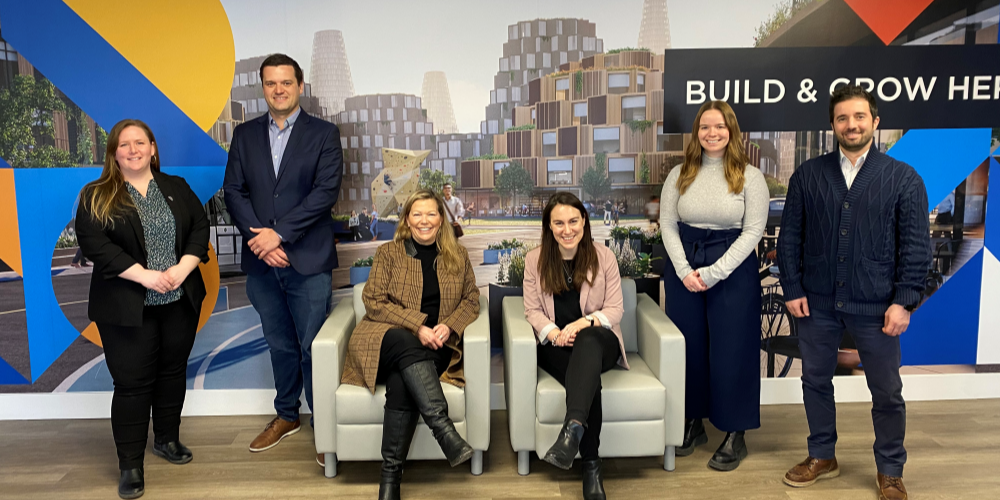 Posted on Tuesday, February 21, 2023 03:25 PM
Innisfil, ON – Based on the success of the DMZ Innisfil program, the Town of Innisfil has extended its partnership with Toronto Metropolitan University (TMU) and will be expanding the program to better serve local businesses.
"We've seen first-hand how valuable it's been to host a business incubator program right here in our community," says Mayor Lynn Dollin. "The program has allowed us to engage with more than 500 start-ups across Ontario, participate in the growth of 29 businesses to-date and...
Posted on Monday, February 20, 2023 01:29 PM
Whereas each February, Ontario Heritage Week celebrates our diverse traditions, cultural expressions, and heritage in all its forms (architectural, cultural, natural, archaeological and collections); and
Whereas every community in Ontario has its own unique culture and heritage, which has the power to bring people together, create a sense of belonging and help guide a community in its growth and development; and
Whereas Ontario Heritage Week provides an opportunity for residents of Innisfil to...
Posted on Tuesday, February 14, 2023 10:27 AM
Whereas Congenital Heart Disease exists at birth; and
Whereas when people think of heart disease and stroke, they often think of adults and seniors. However, heart disease and stroke can happen in people of all ages, including infants; and
Whereas eight out of every 1000 children born will have some form of a congenital heart defect (C.H.D.); and
Whereas raising awareness has resulted in medical advances that are helping those born with heart disease live into adulthood. Sixty years ago, fewer...
Posted on Thursday, February 09, 2023 10:57 AM
Innisfil, ON – The Town of Innisfil Council unanimously passed the 2023/2024 capital and operating budget at the February 8 Council meeting which includes a 5.25 per cent municipal property tax increase in 2023 and 4.95 per cent in 2024.
"Council appreciates the work staff did to create a fiscally responsible budget that is mindful of the financial pressures faced by many of our residents," says Mayor Lynn Dollin "Staff worked hard to create a budget of restraint and to maximize every efficiency...