Posted on Thursday, June 01, 2023 12:09 AM
Whereas the Town of Innisfil highly values every individual and emphasizes the importance of equality, dignity, and freedom. We welcome all to live, work and play within the community and believe that every family, regardless of its composition, deserves a place to call home where they are safe, happy, and
supported by friends and neighbours; and
Whereas we have made significant progress toward acceptance and inclusion thanks to Innisfil Pride, UPlift Black and BIPOC organizations that continue...
Posted on Sunday, May 28, 2023 12:02 AM
Whereas under the Accessible Canada Act 2019, c. 10 (Section 133), throughout Canada each year, the week starting on the last Sunday in May is to be known as National AccessAbility Week. It is an opportunity to promote accessibility and inclusion across communities and workplaces, to celebrate the contributions of Canadians with disabilities, and to be inspired to further break down barriers; and
Whereas National AccessAbility Week was first established following Paralympian Rick Hanson's Man in...
Posted on Thursday, May 25, 2023 05:23 PM
Innisfil, ON – The Town of Innisfil is in the process of refreshing its strategic plan and seeking input from the community to provide input on the future of Innisfil.
"This is a tremendous opportunity for those who live, work or visit Innisfil to have their say on what Council and Staff should focus on and to help us define our future," says Mayor Lynn Dollin.
The Town's Community Strategic Plan 2020-2030 was developed in 2020 and as Innisfil continues to grow, it is an important time to...
Posted on Thursday, May 25, 2023 11:37 AM
Innisfil, ON – The Town of Innisfil is excited to announce expanded food donation guidelines for the Troy Scott Community Fridges to include pasteurized dairy and dairy products, and Grade A eggs. The Town is also launching Fill the Fridges to enable individuals, businesses, and organizations to host their own donation drive to support the Troy Scott Community Fridges. Accepting a wider range of food products and encouraging donations will further support dignified access to nutritious food for...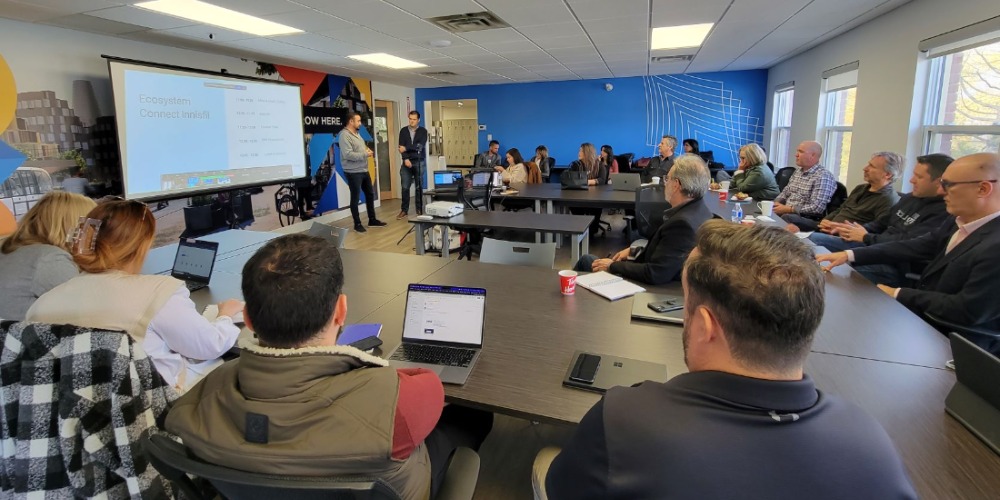 Posted on Wednesday, May 24, 2023 09:17 AM
Innisfil, ON – The Town of Innisfil is kicking off the development of a new three-year Economic Development Strategic Plan with an in-person stakeholder engagement workshop on June 5 at Innisfil Town Hall. Stakeholders from the local business community are invited to help shape Innisfil's future economic development by taking part in this registered event from 6:00 to 8:00 p.m.
The Economic Development Strategic Plan will outline the Town's vision and goals for promoting sustainable economic...