Councillor Grace Constantine
Councillor Grace Constantine represents Ward 2 for the Town of Innisfil. 
Contact Councillor Constantine 
You can contact Councillor Constantine by email at gconstantine@innisfil.ca or by phone at 705-436-3740 ext. 1112. You can also contact her cell at 249-733-4570.
About Councillor Constantine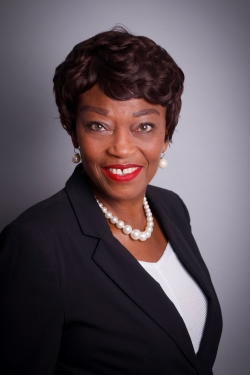 Councillor Constantine is a first-time councillor who has lived in Innisfil for nearly a decade. She brings years of experience in customer service, finance, and investment to Town Council thanks to her long-time banking career at CIBC and Royal Bank where she advised clients and interpreted business strategies and financial statements. She has completed the Mortgage Broker Program at Seneca College, earned a Business Administration Certificate from York University, and completed courses in the Principles of Accounting and Banking Procedures at Humber College.

Councillor Constantine also earned her Mutual Funds Representative Licence from the Institute of Canadian Bankers. 

She briefly lived in the United Kingdom from 2009 to 2011, where she managed a team at Tesco and attended Roehampton University. While in England, Councillor Constantine participated in a group called Christians Against Poverty in which she helped educate people on how to effectively spend, save and invest money. 
Councillor Constantine takes an active role in supporting and engaging with the entire Innisfil community, and you'll often find her around town at community events. Recently retired, Councillor Constantine is looking forward to stepping into her new role and using her previous work experience to help Innisfil grow and flourish as your Councillor for Ward 2!