Councillor Kevin Eisses represents Ward 1 for the Town of Innisfil.
Contact Councillor Eisses
You can contact Councillor Eisses by email at keisses@innisfil.ca or by phone at 705-436-3740 ext. 1111.
About Councillor Eisses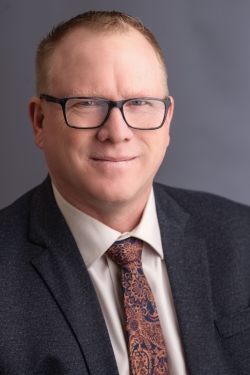 Councillor Eisses is a long-time Innisfil resident. He and his family have owned and operated the family farm since his grandfather bought it back in 1961. Councillor Eisses focuses on rural and agricultural issues, both in his ward and across Innisfil. He is also the chairperson for the "Loaves and Fishes" growing project that raises funds for the Canadian Foodgrains Bank, which helps feed the hungry worldwide.

Environmental issues are also extremely important to him as a farmer and resident. He is a member of the Ontario Soil Network and sees improving soil health on the farm and in the town as a top priority. 

The 2022-2026 term of council marks his second term as Ward 1 Councillor, and he has made many impacts during his time. He brought forth a motion to create "Innisfil Sports Hall of Fame" as well as a motion for more responsible use of fireworks. He enjoys getting to know residents and making a difference where people live.
Councillor Eisses has seen many changes in Innisfil over the years and appreciates that residents believe Innisfil's rural character should be preserved. While managing growth is one of Council's most important jobs, he is excited about the Orbit development and Royal Victoria Regional Health Centre's new south campus hospital in Innisfil.