Councillor Fred Drodge represents Ward 7 for the Town of Innisfil
Contact Councillor Drodge
You can contact Councillor Drodge at fdrodge@innisfil.ca or 705-436-3740 ext. 1117. You can also contact his cell at 705-623-3314.
About Councillor Drodge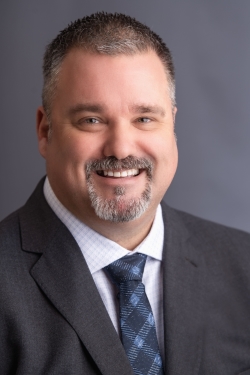 The 2022-2026 term marks Councillor Drodge's first time as a town councillor. He has lived in Innisfil for over 44 years and spends most of his time with his wife Amanda, and his children Damian and Carlee.

His family founded the General Store in Gilford, where he worked for many years. Over the past 20 years, he has owned two very successful ice hut companies. Fred currently owns his own HVAC business.

Councillor Drodge loves to spend time on the water boating, tubing, and skiing. He is passionate about giving back to the community, is a great supporter of the Lefroy-Belle Ewart Legion, and is a current member of the 100 Men Who Give a Damn. Councillor Drodge prides himself on being someone who will always lend a hand when it's needed. He's looking forward to bringing that energy and enthusiasm into representing Ward 7!