Belle Aire Creek Diversion and Wetland Creation
Residents who live within the Town of Innisfil's Belle Aire and Little Cedar Creek watersheds of south Alcona have dealt with seasonal flooding for many years. We're working on finding drainage solutions and have begun with an Environmental Assessment study of the problem area.
Environmental assessment
We partnered with the Lake Simcoe Region Conservation Authority (LSRCA) and Greenland International Consulting Ltd. To complete a Conservation Authority Class Environmental Assessment (EA). The EA covered the following area:
Approximately 350 hectares bounded by 6th Line to the north
Belle Aire Beach Road to the south
The rail line to the west
The shoreline of Lake Simcoe to the east
A small subdivision in the southeast corner north of Belle Aire Beach Road
Low-density housing along the Lake Simcoe Waterfront
Approximately a dozen rural houses along the Study area limits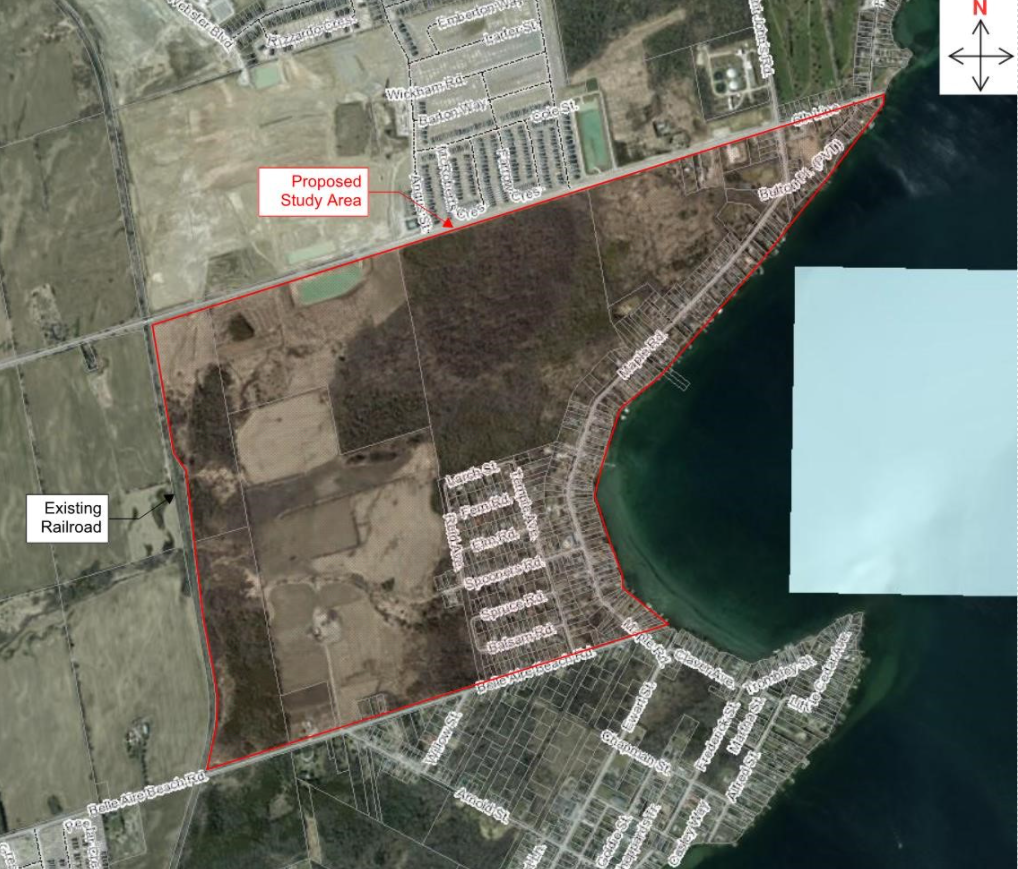 Proposed solutions
The EA identified two possible solutions to help with drainage:
Preferred conveyance solution
This solution involves increasing the capacity of drainage channels by:
Reshaping and cleaning out about 670 m of Belle Aire Creek through the community north of Belle Aire Beach Road
Culvert replacements and improvements at intersections along Temple Avenue and Maple Road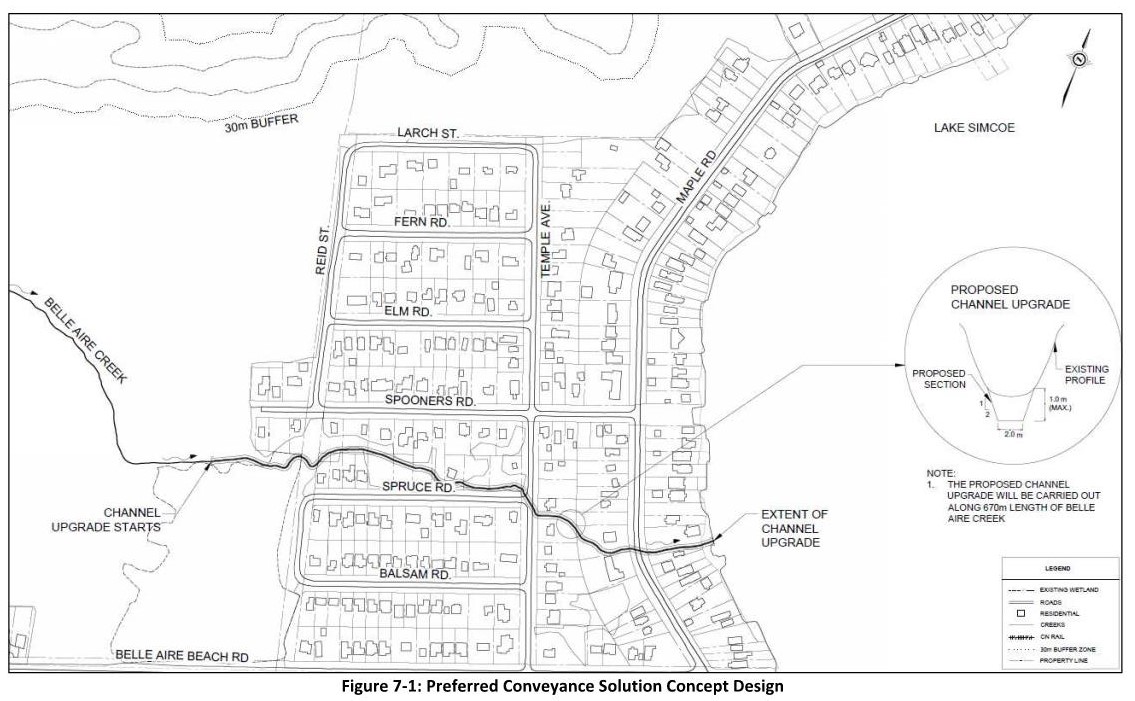 Preferred storage/by-pass solution
This solution involves creating storage systems to hold and redirect water by:
Constructing underground storage structures to hold flood water
Creating a dual outlet system for flood water to drain through Little Cedar Creek or through a high flow outlet to Lake Simcoe in emergencies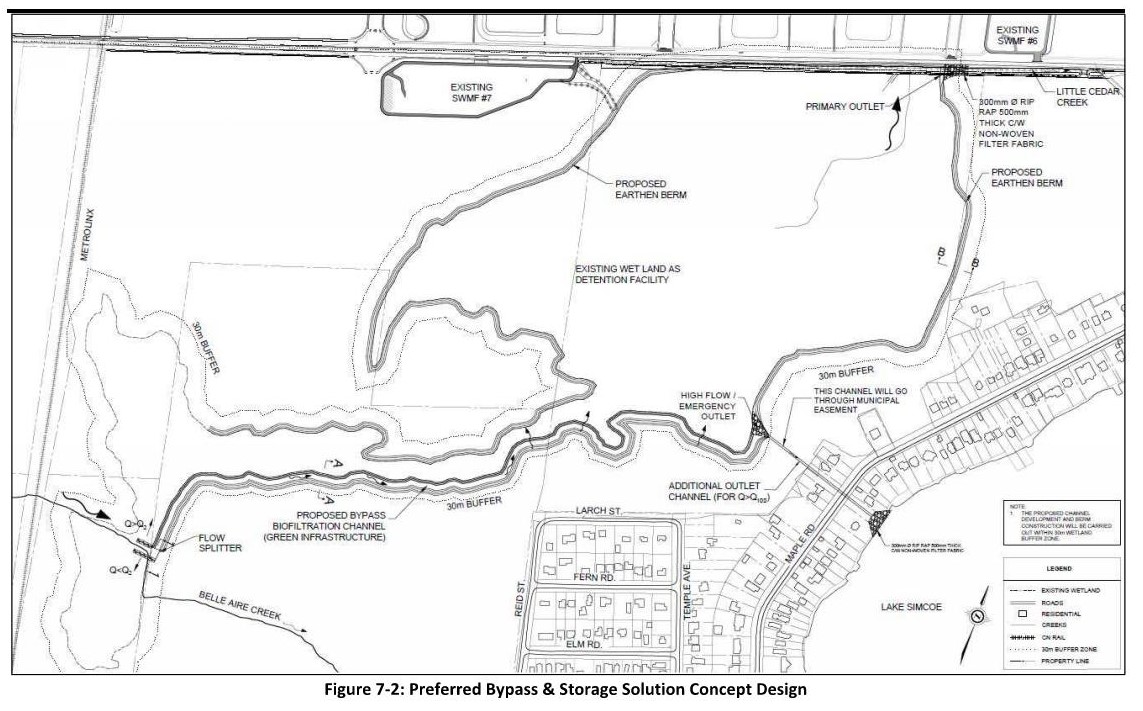 Anticipated benefits
Benefits from implementing these solutions could include:
A reduction in annual flooding events, which could help mitigate damages by up to 81%
Improved water quality in Lake Simcoe. including a net total phosphorous reduction of about 10.3 kg per year (assuming zero "treatment")
Enhanced natural characteristics of the tributary area
Erosion control
Integrated stormwater management
Next steps
We're working with an Engineering Consultant to provide a detailed design based on the preferred solutions. We'll coordinate with landowners in the area to make sure the preferred solutions can be implemented.