The Innisfil Mobile Youth Centre includes scooters, equipment, life-size board games and more. We tour through the community during the summer months providing an opportunity for kids to be active, play some games, and meet new friends!
Admission is free and open to kids of all ages. Anyone under the age of 12 must be accompanied by an adult at all times.
Schedule and locations
The Mobile Youth Centre (MYC) is back for the 2023 season! The MYC operates from 10 a.m. to 4 p.m. until September 1 at the following locations: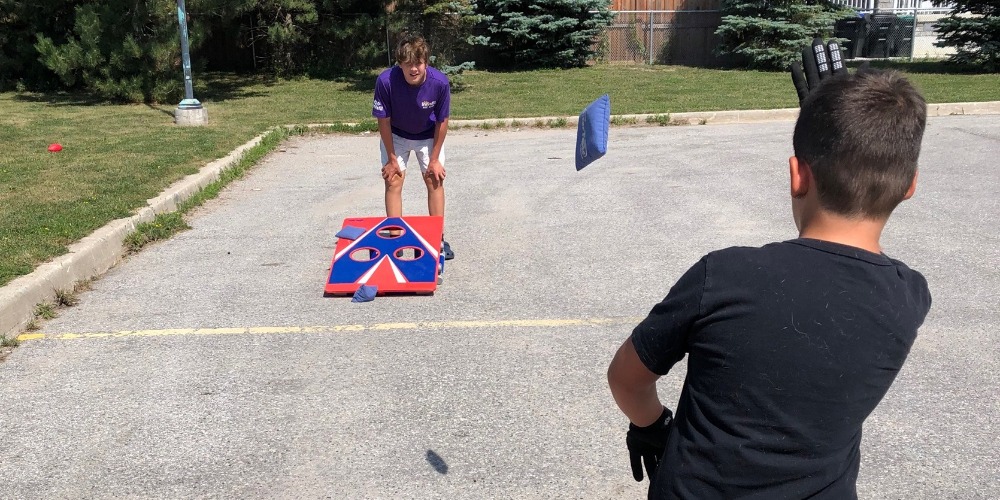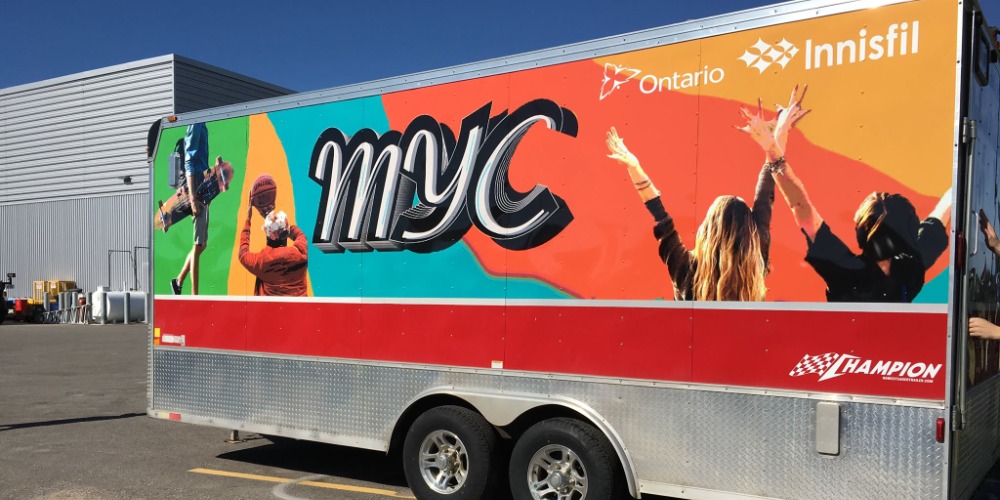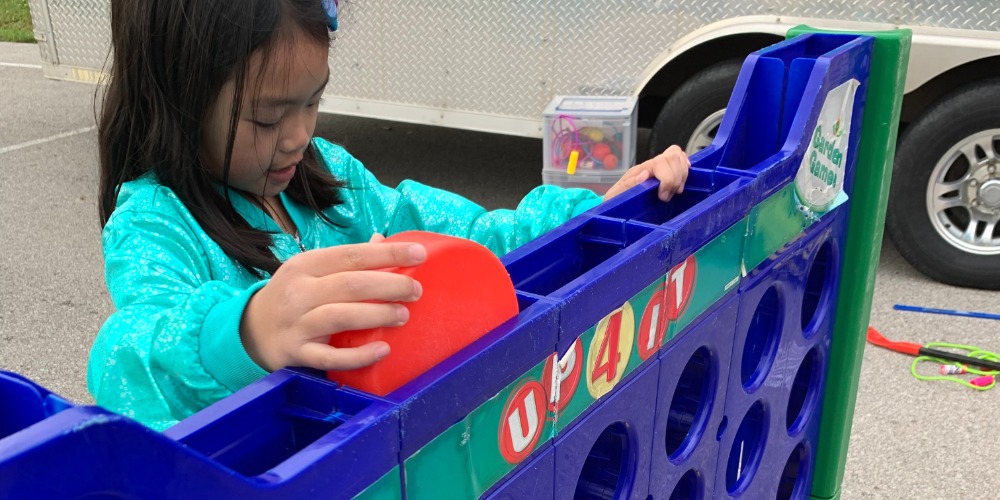 Activities and features
The Mobile Youth Centre has the following activities and features for you to enjoy:
Skateboard and scooter equipment
Life-size board games
Spike ball
Basketball nets
Safety equipment
Other free activities
Feedback and suggestions
If you attended the MYC, please take a few minutes to tell us about your visit or provide suggestions.
Complete the MYC Feedback Form
Safety
We are committed to keeping our community safe. When you borrow a skateboard or scooter, we will equip you with all the necessary safety gear, such as helmets and pads. Parents or guardians will need to sign a waiver once per Mobile Youth Centre season.