Town launches stakeholder engagement for Invest Innisfil: A vision for Innisfil's Economic Growth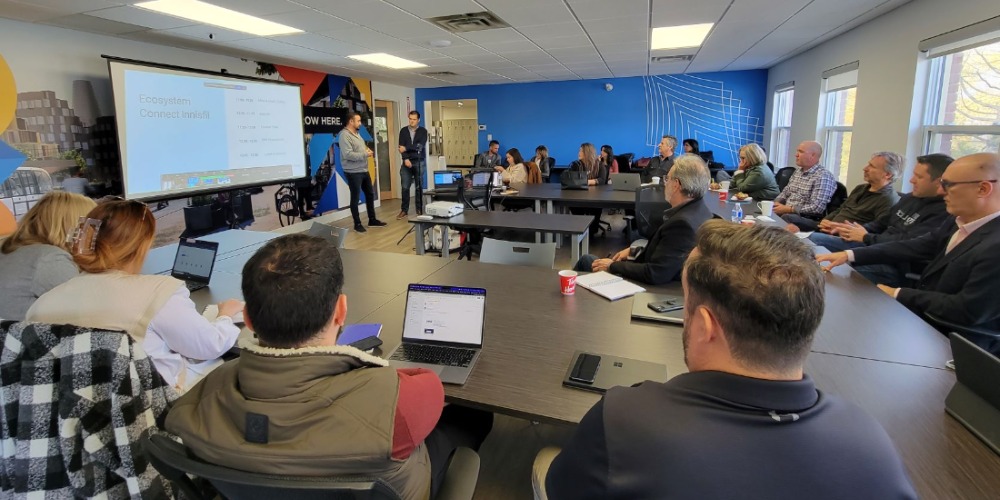 Innisfil, ON – The Town of Innisfil is kicking off the development of a new three-year Economic Development Strategic Plan with an in-person stakeholder engagement workshop on June 5 at Innisfil Town Hall. Stakeholders from the local business community are invited to help shape Innisfil's future economic development by taking part in this registered event from 6:00 to 8:00 p.m.
The Economic Development Strategic Plan will outline the Town's vision and goals for promoting sustainable economic growth within the municipality. Branded as "Invest Innisfil: A Vision for Innisfil's Economic Growth", the project aims to strengthen the local economy, support job creation, guide policy decisions, and facilitate the targeted attraction of businesses and investment.
"The Town of Innisfil is poised for significant growth and it's important the people that live here are able to work here too," says Mayor Lynn Dollin. "Starting off this process with a stakeholder engagement event will set the tone for the project and help to ensure we are building a community-focused plan that serves the needs and aspirations of our residents and businesses."
Working with consulting firm Deloitte Canada, the Town's Economic Development department has initiated a multi-phased process to support the development of the new strategic plan. Key areas of the project include stakeholder engagement, background research, an analysis of regional strengths and opportunities, and the establishment of an action plan.
In addition to hosting the workshop on June 5, the project team will be seeking feedback from major employers in the area, business support partners, economic subject experts, and other key stakeholders through one-on-one interviews and a direct email campaign.
"We are taking the time needed to identify opportunities and key sectors through which the Town could support economic growth," says Laura Thompson, Manager of Economic Development. "This is an ideal time to tap into the knowledge, creativity, and innovation of our local business community to develop a strategy that's unique to the Town of Innisfil. The feedback that we collect will directly lead into the strategic priorities and actions identified in this plan."
The stakeholder engagement workshop will be held in the Town Hall Community Rooms at 2101 Innisfil Beach Road. Those within or supporting the Town's business community are encouraged to attend. Registration is required by June 2, 2023 through the Town's website at innisfil.ca/EconomicStrategy.