Boil water advisory in effect for Cookstown
Update: The Boil Water Advisory issued for Cookstown on June 20, 2022 has been lifted by the Simcoe Muskoka District Health Unit. Laboratory test results have confirmed that the water is free from contamination and is safe to drink. Read more information.
Innisfil, Ontario – Due to a watermain break near 4161 Highway 89 in Cookstown, residents within an affected area are being advised to boil their water. This is a precautionary measure while InnServices Utilities Inc. conducts repairs and completes the necessary bacteriological testing.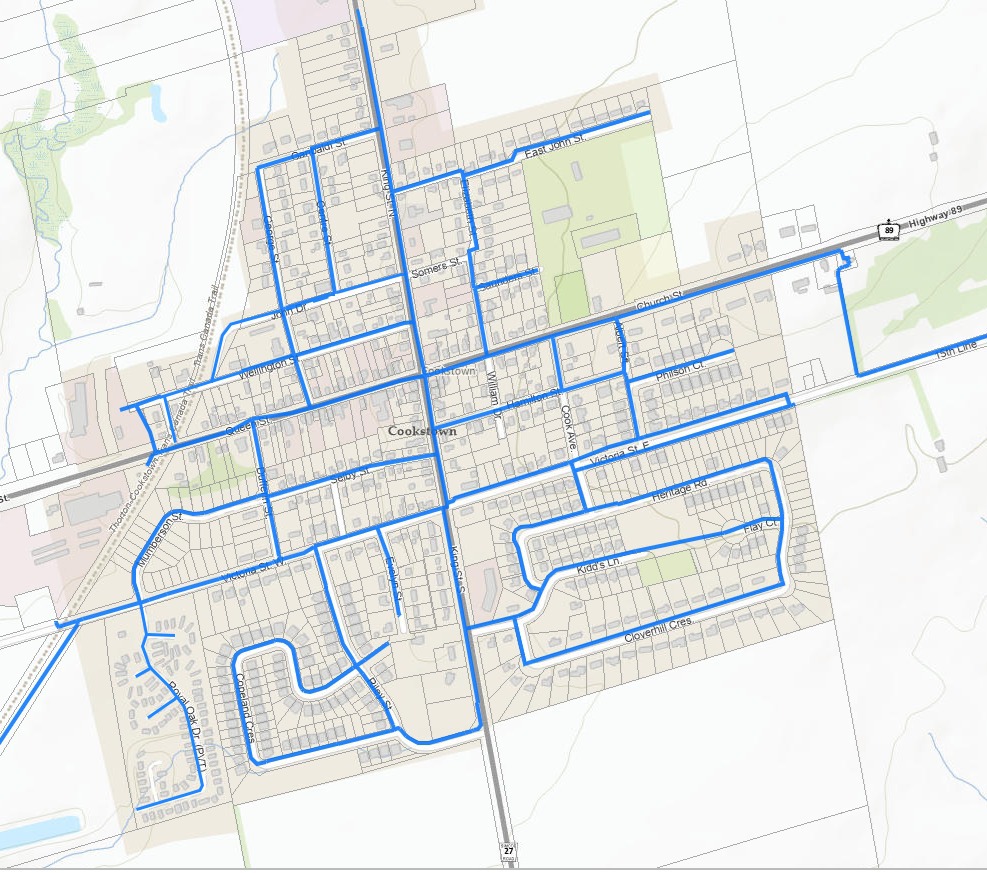 InnServices Utilities Inc. Water Operations Department has been issued a boil water advisory for the areas by the local Medical Officer of Health for the Simcoe Muskoka District Health Unit. The advisory remains in effect until further notice. It will be lifted once the safety of the water has been confirmed by laboratory tests.
The Simcoe Muskoka District Health Unit is responsible for issuing water advisories and as such, InnServices Utilities Inc. is working cooperatively with them throughout this prcoess.
Health Unit staff are contacting schools, long-term care, childcare and day care, retirement homes and food premises in the affected areas.
Residents should use an alternate water supply or boil their water at a rolling boil for at least one minute before drinking, gargling, brushing teeth or rinsing their mouth; making baby good or formula; washing dishes; washing fruits, vegetables and other food; or making any meals, drink or ice.
For more information about drinking water advisories, visit the Simcoe Muskoka District Health Unit's website.
Updates will be shared with local media and posted on the InnServices Utilities Inc. Facebook page, Twitter, InnServices website, and Town of Innisfil website.